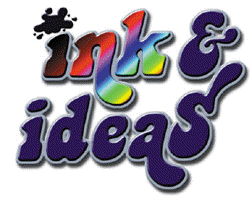 Since 1974 Design and Printing For Graphic Professionals
This Name has produced Millions of Dollars in Print and Design Business including Fortune 500 Companies. Buy this Domain for a fraction of it's value and continue to market design and print with this brand. Both .com and .net included.
Lease with an option the purchase.
Contact Marketing@INTCA.com
or
Phone 727 421-1360 for instant attention

INKandIDEAS.net for more print information
New gTLD's
INKandIDEAS.graphics
INKandIDEAS.Tattoo
That's Right, what better domain would you need for
a Tattoo Business / Graphics Art Business.
Call 727 421-1360

---